Westdene
, is
a renown guest house, B&B
in Skegness,
for an exceptional family holiday in Skegness.
Follow @WestdeneSkeg
For reference, scan & bookmark our QR code.. x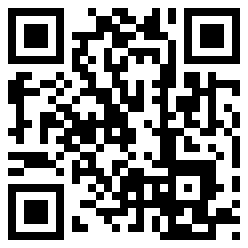 Search Westdene for your holiday in Skegness, and book securely online, or ring 08000 560 310 for our latest rooms available and offers.... ;-)

Powered by Westdene Hotel
Read over

80

excellent 5* reviews and find out what everyone else thinks about their holiday at Westdene, Skegness, Lincolnshire.........??

Westdene, is a very popular family guest house, B&B in Skegness, ran by Ashley, an award winning former Royal Marine & chef, and his wife Sarah, with over 30yrs experience in the hospitality industry and hotel sector.

Westdene, Skegness is situated just half a mile from Skegness town centre and family attractions. Just yards from the award winning beaches, and you'll agree it's an excellent base for not only Exploring Lincolnshire but your holiday in Skegness

Ashley & Sarah at Westdene, are renown for, and proud of, their high standard of fresh home cooked food and in addition, loved for their dedication and effort to deliver a warm welcome and professional, friendly service. Testomony to the Westdene's standard of excellence, is the high level of repeat custom and guest feedback......



Follow

Westdene

on Facebook & Twitter or




bookmark this page for future reference....





Skegness!

It's

SO

much more.....




Award winning Ex Royal Marine chef

Cooked to order full English breakfast

Excellent four course dinner with exceptional menu choices

Ashley's amazing homemade soups

Free, fully secure

broadband

High density memory foam matress toppers or


Luxury orthopaedic full support matress




Specific diets are a speciality
24hr Access to hotel and rooms
Full residents bar with draught beers
Complimentary tea / coffee facilities

Full private en-suite facilities

Residents 'Oak Panelled' Lounge



19" Samsung LCD Freeview TV in all rooms

AND GREAT FAMILY FUN....!!!



'Must be one of the best
family hotels in skegness
. Excellent....' Hugh and Fiona September 2011

Westdene, Skegness

is run by Ashley & Sarah from Nottingham. The hotel benefits from a southerly aspect and is located on a quiet cul de sac with no parking restrictions. Just 100yds from the sand dunes and a short walk from the town centre attractions, it's all you need for your fun filled holiday in Skegness.


Ashley

demonstrated his very popular homemade dessert on

GMTV

in '09. A local twist on the Great British traditional bread & butter pudding using Lincolnshire plum bread. Served warm with clotted cream or a delicious lashing of thick custard.......